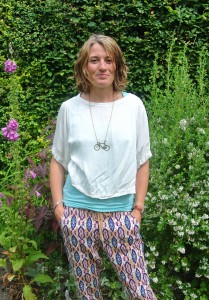 I'm 'Fanny' and I welcome you to my blog.  The crux of which is this: I Love to Eat Food, but I'm a busy mum of 3 small kids with social lives more hectic than my own and my own personal training and nutrition business to run.  So, whilst I love to eat good food and stay in shape, I don't particularly like to spend hours on end making it!  Since having my kids I've come to realise that if I want to maintain my health and a half reasonable physique then I needed to smarten up my diet and I guess you could say this led me to a food epiphany.  It's true to say that I'm slightly nutty about healthy food!
The difference with this blog and others you might happen upon is that I don't have the time, nor inclination to drone on about what I did this morning, how I sourced my ingredients or what colour bowl I mixed them in.  I find, or create, the simplest most nutritious recipes I can, I try them out and if they're good I share them with you in the most succinct way I can!
What I will say is that changing our diet has brought such great results to myself and my family, that adding that tiny bit of extra effort to your cooking and food preparation is without question worth every minute.  Healthy eating is not about going without – life's too short for that – it's about being smart and balancing the things you should eat with those you shouldn't eat so much!!
Whether you're a family, a couple or a solo cooker, if you like good food, I hope you will enjoy my recipes.  If you do, please share my little page with others around you so they can enjoy them too.
If you're interested in some help getting your eating habits in check, I also offer online nutrition coaching and 1-1 personal training in Bramhall (south Manchester, UK).  (See link above.)