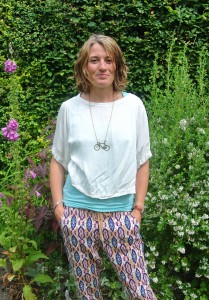 I'm 'Fanny' and I welcome you to my blog.  The crux of which is this: I Love to Eat Food, but I don't particularly like to be over-weight or unhealthy – I've been there and it's not so much fun, so I love to eat HEALTHY FOOD!  Over the last few years I've been on a journey that's led me to a food epiphany and it's true to say I'm passionate and just a little bit obsessive about healthy food!
I believe life is too short to go without; food is AWESOME!!  Eating healthily is about being smart and balancing the things you should eat with those you shouldn't.  Changing the diet of my family has brought such great results and benefits that I want to share what I've learnt, so others can get the same great results too.  My recipes are perfect for families, couples and solo cookers alike, whether you're eating for health, sport or just for the love of food!  They are kept as simple as possible because they need to be squeezed in around a busy life…
I'm not only a food nut, I'm also a wife and a mother to three gorgeous young children living in Manchester, England.  I'm also a Nutrition Coach and recently qualified Personal Trainer.  We are gluten, dairy, sugar and processed food free (most of the time, although nothing is truly off limits!!) and I want to share with you some of my passion and knowledge for everything healthy, simple, tasty and simply beneficial to your life.  If you are new to healthy eating, if you're thinking about dabbling in it, or if you're already a convert please join me…..  Follow Me, Share Me, Like Me, Tell all your Friends and help me to spread this 'secret' to health, vitality, zest, looking good, feeling great and LIVING LIFE!!!